Musto skiff ally trolleys available during November.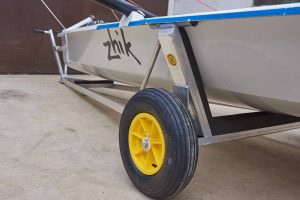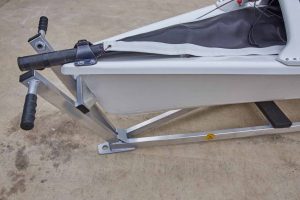 Our new  super light ally trolley for the Musto skiff  is about to be put into production, they will be available directly from us or Ovington Boats.
The channel and foam system which has been very successful over the years  on our 29er and 49er trolleys  has been adapted.  Thanks to Chris Rashley who was kind enough to lend us his boat for the development and design period.