Towing abroad this summer?
We have had lots of calls recently about what paperwork  might be required legally to take abroad.
It is advisable  to take your CoC  (certificate of conformity)  a two page document showing the trailer Vin number which MUST be the same number stamped on to the trailer and makers plate, or an IVA certificate.  These ID marks  can be found near the coupling at the front of the trailer.
If you have mislaid these, get a copy from the manufacturer, if there is no VIN number and you have no paper work this could cause problems. The authorities will probably park you in a layby and you will have to arrange another means of getting your boat home!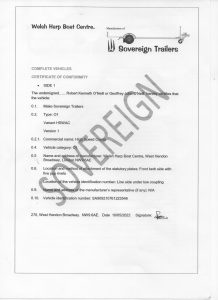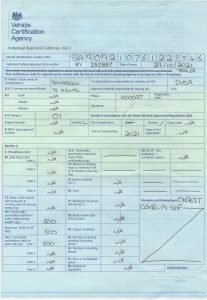 This is what a CoC looks like,     and this is an IVA certificate.