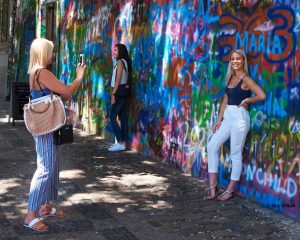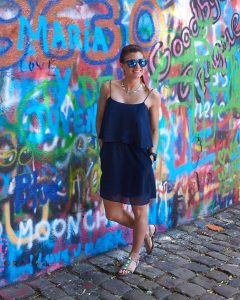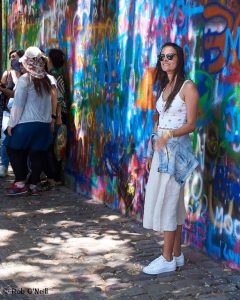 This year we went to Prague in the Czech Republic, yes I know, makes a change from the Chocolate factory and Lego Land.
Well it was amazing, very hot, very clean and we didn't get mugged once!  The architecture and history was almost too much to take in. We walked for miles, our guide took us everywhere and we ended up at the Lennon wall ( that's not the one that sails at HISC and never returns your calls , no,  it's  the one in the Beatles).  This  was  covered with bright colourful  murals,  beautiful ladies go there and have their photos taken, hence the images!!!!
I am not a big fan of budget airlines, whilst they have a place in the market generally I prefer to fly the flag.  Our flight was delayed by local thunder storms and we didn't get off the ground until 1.30 am interestingly had it  been 27 seconds later the flight would have been cancelled.  The cabin crew were frankly excellent and the captain red lined it the whole way home so BIG respect to Wizzair!!